FOCAL Community Living has received a donation of more than $10,000 to assist in the redevelopment of accessible and inclusive facilities for centres in North Ipswich, Queensland thanks to The Honda Foundation and Blue Ribbon Honda in Yamanto, Queensland.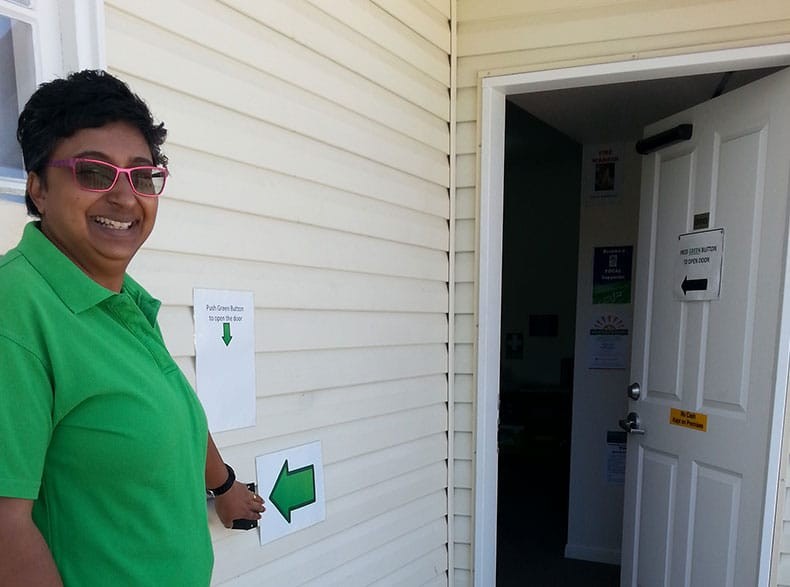 "The Honda Foundation is pleased to help FOCAL Community Living to enable centres in Ipswich to provide special access entrances for those with a disability," Chairman of The Honda Foundation, Mr. Stephen Collins said.
FOCAL Community Living is a not-for-profit organisation that provides services and support for people with disabilities, their families and carers in the Ipswich region. Services include programs to develop leisure, social and vocational skills to help encourage independent living in people's homes and the community.
The Honda Foundation's generous donation will provide FOCAL Community Living with the ability to install disability friendly doors and better access to the centres in North Ipswich. The automated doors will allow people with impaired mobility to easily and independently access and exit the buildings.
FOCAL Community Living CEO, Mickael Blanc, said The Honda Foundation's contribution to the installation of the doors and motorised chair will make a huge difference to the community.
"The generous support of The Honda Foundation made these projects possible and will benefit the local community for many years."