The Honda Foundation supports hundreds of charities across Australia by providing much needed funding and car loans to help them achieve their goals.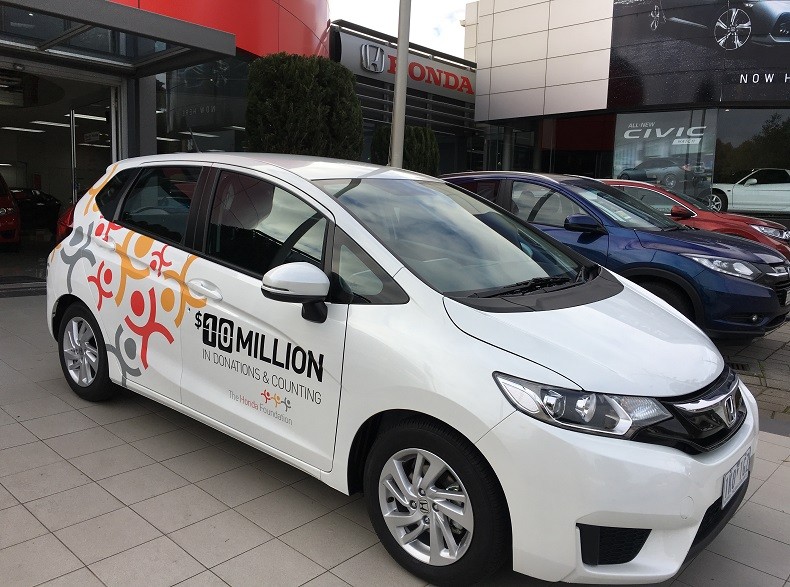 The Honda Foundation, with Brighton Honda dealership have donated a brand-new Odyssey to the Alannah & Madeline Foundation to support their transportation needs. The Alannah & Madeline Foundation is a Melbourne based Charity providing support to children who have experienced or witnessed violence.
The Foundation have also donated a Honda Jazz to the Motor Neurone Disease Association of South Australia which was delivered by Nordic Honda in Adelaide. While an additional Odyssey will be donated to Sutherland Shire Carer Support Services in NSW in conjunction with Tynan Honda NSW. These vehicles will support the charities to provide a more efficient service to Australians' in need.

For every new Honda vehicle sold in Australia, dealerships donate $5 with Honda Australia donating a further $10, taking the total donation to $15 per vehicle. The Chairman of The Honda Foundation, Mr Stephen Collins said, "We hope these new vehicles will help the charities continue their vital work to assist local communities. At Honda we are all so honoured to be able to give back to our community and are proud of the role that the Honda Foundation can play in driving Australians to a better tomorrow."

Over the foundation's 25 years in operation, funds have been granted nationwide with more than $10.5 million going to deserving charities.