Few new Honda customers realise that when they purchase their new Honda vehicle, they're automatically supporting a range of worthy causes across Australia, changing the lives of many people in need.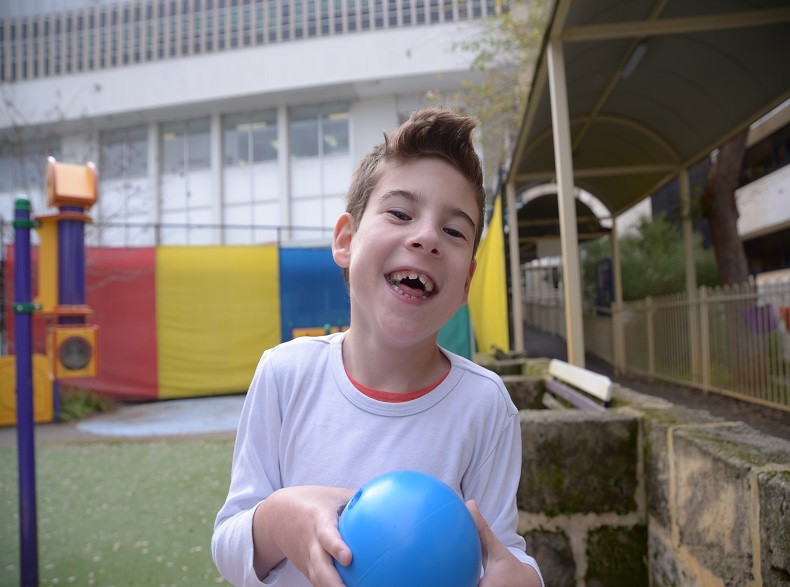 Above: Princess Margaret Hospital patient Taine who underwent open heart surgery at only 16 months old.
For every new Honda vehicle sold in Australia, The Honda Foundation receives $15 to support a range of charitable causes. The dealership who sold the vehicle donates $5 and Honda Australia donates $10 to The Honda Foundation.
The most recent donation of $13,500 has been made to Perth Children's Hospital Foundation, directly supported by Honda owners not only in Western Australia but across the country.
The funds have been used to purchase high-tech Vacuum Assisted Venous Drainage equipment, which is vital for cardiac procedures in children.
"The Honda Foundation is proud to offer this donation to assist the doctors and nurses working tirelessly in the Princess Margaret Hospital Cardiology department," said the Chairman of The Honda Foundation, Mr. Stephen Collins. "It is thanks to Honda customers that we are able to support such a wonderful cause."
The Cardiology department at Princess Margaret Hospital provides inpatient and outpatient services for children and adolescents living with heart disease in Western Australia. Arrhythmia, congenital heart defects and cardiomyopathy are some of the heart conditions the hospital treats on a daily basis.
"We have now received two Vacuum Assisted Venous Drainage systems from the Honda Foundation and are greatly appreciative of the support here at Princess Margaret Hospital", said Rae Kelly, Chief Clinical Perfusionist at Princess Margaret Hospital for Children. "Vacuum Assisted Venous Drainage provides greater visibility during surgical procedures, increases venous drainage and eliminates the risk of air blocks in the venous line."
Over the past 26 years since its inception, The Honda Foundation has donated more than $10 million to hundreds of worthy causes, including empowering disadvantaged Australians, providing relief for victims of natural disasters and supporting the development of new technologies and research to fight disease.