Residents of Multicap's Apex House in Eight Mile Plains, Queensland can now enjoy a safer, more accessible bathing option thanks to a recent donation made possible with the support of Cricks Highway Honda and The Honda Foundation.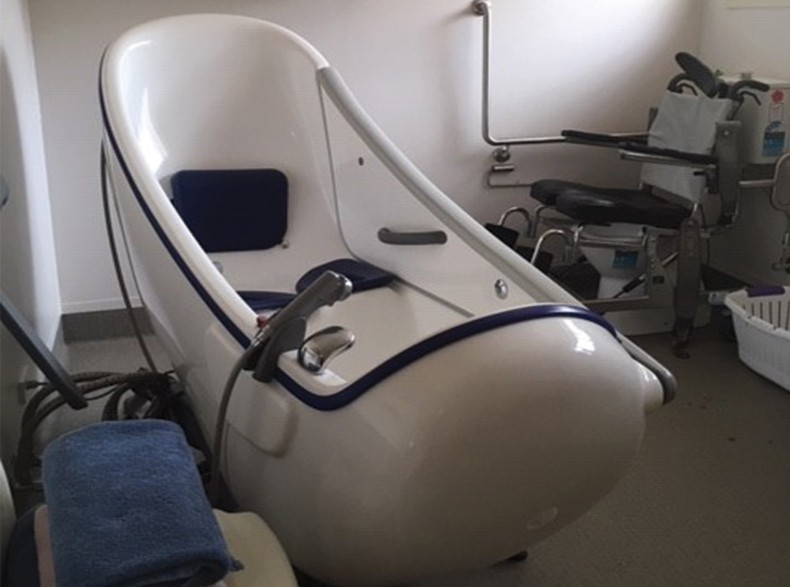 The Honda Foundation proudly supported the recent renovation of Apex House by donating funds to purchase a 'Parker Bath'. The specialised reclining bath provides a practical and effective solution, allowing the residents to be transferred into and out of the bath with minimal to no assistance.
"The Honda Foundation is delighted to provide this donation towards Multicap's Apex House renovation," said the Chairman of The Honda Foundation, Mr Stephen Collins. "We hope the new Parker Bath provides improved comfort and accessibility for both the staff and residents"
Multicap Limited is a high needs disability support organisation, offering supported housing options for people living with physical and cognitive disabilities. Apex House is just one of many residential facilities and home to seven full time residents.
Tanya Guest, Multicap's Service Manager thanked The Honda Foundation and Cricks Highway Honda for supporting the refurbishment. "Our customers have been more relaxed, happier and comfortable. We really feel that this grant from The Honda Foundation has enhanced the quality of life for our residents at Apex House and we are so grateful for this opportunity"
The Honda Foundation aims to assist local communities at a grassroots level. For every new Honda vehicle sold in Australia, the dealership donates $5 and Honda Australia donates $10 taking the total to $15.
Last year Honda Australia sold 51,525 vehicles, so each donation provides strong support for The Honda Foundation.
More than $11 million has been donated to hundreds of worthy causes, including empowering disadvantaged Australians, providing relief for victims of natural disasters and supporting the development of new technologies and research to fight disease.