The Honda Foundation has proudly supported Beyond Blindness, who offers support and advocacy services to people who are blind of vision impaired with their own Honda Hero Loan Vehicle, which they brought back to their nearest Honda Centre recently.
Their Adelaide based central social centre allows for various activities, such as social groups, outings, lunches, concerts and more to help people move and interact with others.
Becoming a volunteer for Beyond Blindness has amazing benefits, such as:
To assist people who are blind maintain their independence, dignity, and quality of life.

It will make you feel good about doing something for others.

You will make new friends.

You will learn more about Beyond Blindness.

You will be supporting a not-for-profit organisation.

You will gain additional skills to add to your resume and learn something new.

Be part of something you really care about and make an impact on people lives.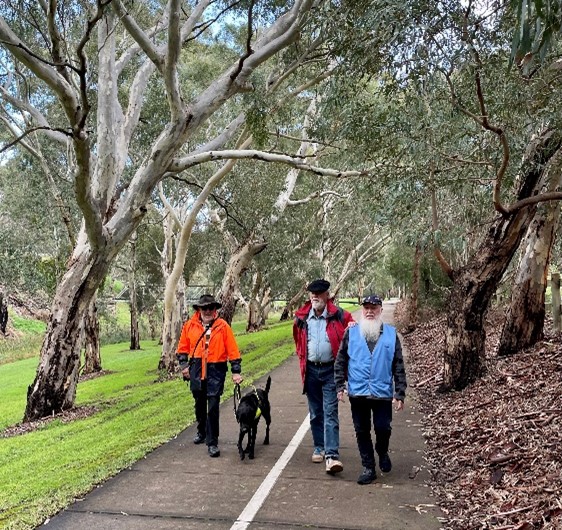 View the link below for more information: https://beyondblindness.org.au/volunteering/
For over 85 years, this organisation has continued to provide their vast range of services, to promote and assist their members in maintain their independence and individual lifestyles.
This was aided by The Honda Foundation's Hero Loan Car, which assisted members in their day-to-day activities; Helping make a difference in the community.
What an amazing initiative and organisation, and from us as The Honda Foundation we thank you for everything that you do.